Yeh Hai Chahatein: Selfish Mahima uses Saaransh to apart Preesha and Rudraksh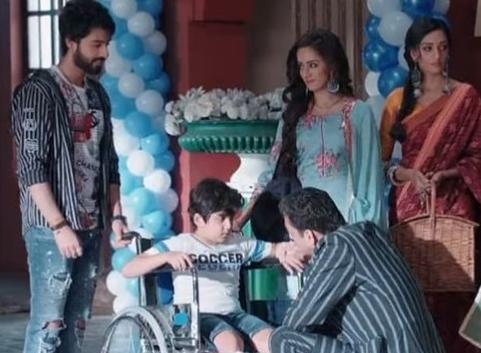 Yeh Hai Chahatein: Mahima (Aishwarya Khare) takes stand of motherhood kicks Preesha (Sargun Kaur Luthra) out of Saransh's life
Star Plus popular daily soap Yeh Hai Chahatein is gearing up for interesting twist and drama.
Saransh is back home and is safe, Preesha makes Saransh accept Mahima as mother.
Rudraksh, Balraj and Sharda are in tears as they learns that Saransh is their son Rajeev's son and their grandson.
Rudraksh consoles family while Mahima is in different tangent as now she isn't ready to let Khurana family endanger her son Saransh's life.
Rudraksh and Preesha's challenge against Mahima
Mahima is all set to take negative avatar and snatch back her son Saransh from Rudraksh and Preesha.
Mahima finds one or the other way to keep Saransh busy and keep him away from Preesha and Preesha is sad seeing this and couldn't say anything as Mahima is a mother and has rights.
Stay tuned for more exciting updates for Yeh Hain Chahatein.
Preesha (Sargun Kaur Luthra), Rudraksh (Abrar Qazi)