Ghum Hai Kisi Ke Pyaar Mein: Paakhi blasts on Virat having romance with Sayi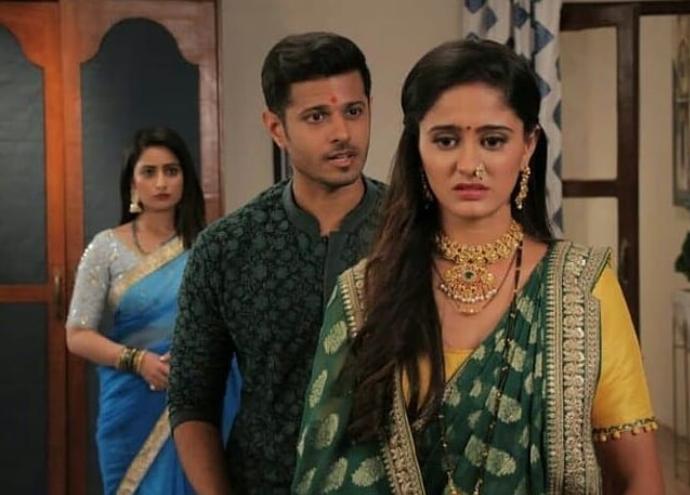 Ghum Hai Kisi Ke Pyaar Mein: Sai's (Ayesha Singh) fear turns moment of romance for Virat (Neil Bhatt)
Star Plus popular daily soap Ghum Hai Kisi Ke Pyaar Mein is gearing up for interesting twist and drama.
Sai is now part of Chavan family and Virat is trying his best to make Sai comfortable.
While here Sai and Virat's wedding night is organised and Pakhi is sad seeing this.
Virat tries to go after Pakhi but Sai stops him and asks Pakhi to leave and this hurts Pakhi more.
What more drama and dhamaka is awaited, Sai gets scared as she sees a lizard and ends up falling over Virat.
Virat and Sai's romantic moment
Virat and Sai had the moment of romance and here Sai's lip mark ends up on Virat's shirt and Pakhi sees it and loses her cool.
Pakhi accuses Virat for breaking his promise and cheating on her and what more drama and chaos is awaited ahead.
Stay tuned for more exciting updates.
Sayi (Ayesha Singh), Virat (Neil Bhatt)