Ishq Mein Marjawan 2: Riddhima Vihaan's next move gets Kabir under the rock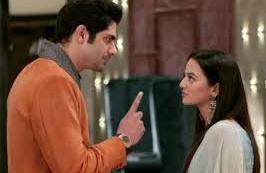 Ishq Mein Marjawan 2: Riddhima (Helly Shah) and Vihaan's next step hits bulls eye for Kabir (Vishal Vashishtha)
Colors popular daily soap Ishq Mein Marjawan 2 is up for interesting set of drama in the upcoming episodes.
Riddhima and Vihaan won the match against Kabir and it's already a major setback for Kabir.
Riddhima is sure that Kabir will backfire to it and will not settle for any less, here Vihaan plays a prank at Riddhima and confess being Vansh.
Vihaan's behavior seems to turn weird very soon, while he manages to manipulate Riddhima.
Vihaan and Riddhima's new plan of action
Riddhima is worried for Kabir as he isn't down to sit back and will bounce back more, Vihaan has a plan.
Vihaan asks Riddhima to relax as he has a better plan for Kabir and Riddhima is puzzled as Vihaan convince Dadi to announce Ishani's baby shower.
What is Vihaan planning, will this turn fruitful as Kabir is not an easy cup of tea.
stay with us for more exciting updates.
Riddhima (Helly Shah), Kabir (Vishal Vashishtha), Vihaan (Rrahul Sudhir)