Yeh Rishta Kya Kehlata Hai: Naira Riddhima's heated argument over Kairav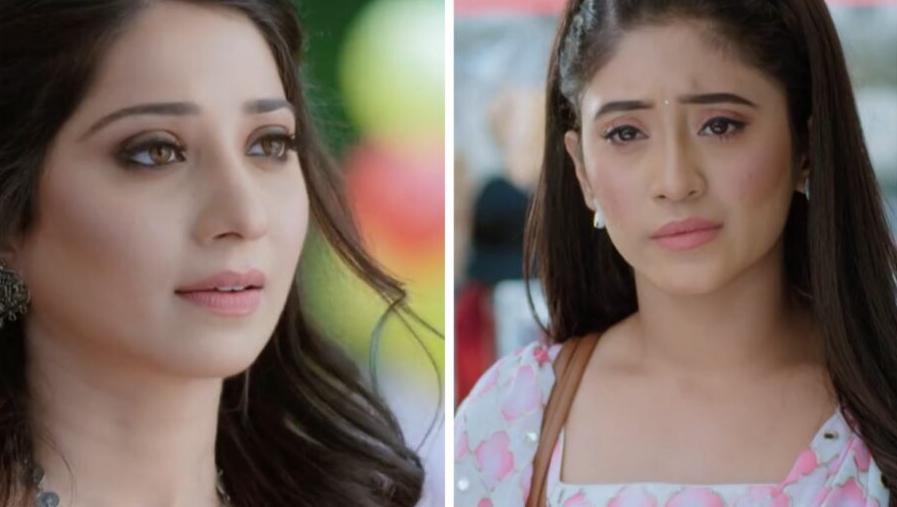 Yeh Rishta Kya Kehlata Hai: Naira and Riddhima's heated argument, Riddhima leaves warning
Star Plus longest running show Yeh Rishta Kya Kehlata Hai is gearing up for interesting twist and drama.
Kartik and Naira are happy as Kairav starts to express himself with painting ad colors.
Kartik is happy as Naira's plan works and he appreciates her infront of Riddhima, Riddhima isn't happy.
Here Naira starts to interfere in Riddhima's work and lend instructions to her and she isn't happy with that.
Riddhima and Naira's clash of titans
Naira even lashes at Riddhima for taking Kairav to art fest and Riddhima is stunned at this and takes a call.
Riddhima refuses to take Kairav's case anymore as she is against Naira's interference and allegations of not being that caring.
Riddhima and Naira had heated argument over Kairav as he fell ill and Riddhima decides to quit it.
Stay with us for more exciting updates.
Naira (Shivangi Joshi), Kartik (Mohsin Khan), Riddhima (Vrushika Mehta), Kaira (Naira And Kartik)