Yeh Rishtey Hain Pyaar Ke:Kunal-Kuhu & Abeer-Mishti romantic date spoilt by Meenakshi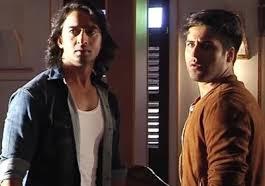 Yeh Rishtey Hain Pyaar Ke: Meenakshi spoils Kunal Abeer happiness
The upcoming episodes of Star Plus daily popular show Yeh Rishtey Hain Pyaar Ke will soon witness shocking twist and turns.
It was earlier seen that Abeer (Shaheer Sheikh) and Mishti (Rhea Sharma) are trying to keep a balance in their life.
In episodes to come Abeer and Kunal will plan to surprise Kuhu and Mishti with a romantic date.
On the other Nanu will try to hide this fact from Meenakshi as he feels that she will try to spoil their happiness.
Meenakshi will feel that her family is not respecting her anymore.
Meenakshi feel neglected
Will Mishti be able to stop Meenakshi or not?
Will Meenakshi be able to succeed in her mission or not?
It will be interesting to see what will happen next in the show.
Keep watching Serialviews for more interesting gossips and updates.
Meenakshi (Rupal Patel), Mishti (Rhea Sharma), Abeer (Shaheer Sheikh)