Kasauti Zindagi Ki 2: Bajaj gets Anurag Prerna on loggerheads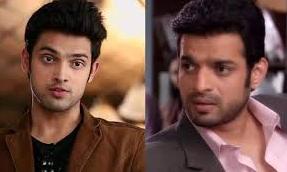 Kasauti Zindagi Ki 2: Bajaj getting Anurag Prerna on loggerheads
Star plus Hindi serial Kasauti Zindagi Ki 2 is going to see interesting story track.
On one side, Anurag will be meeting Sneha unaware of the reality that she is his and Prerna's daughter.
Here Mr. Bajaj will plan his big conspiracy against Prerna and Anurag relationship.
Although Prerna hates Anurag and believes he betrayed her and also killed her daughter,
Bajaj wants to make sure, the misunderstanding amid Prerna and Anurag never solves.
Bajaj makes new plan
Bajaj will now be planning and plotting getting Prerna and Anurag on loggerheads.
However, will Prerna be able to realize the reality and learn the truth or this is the end of Anurag and Prerna's love.
Stay tuned to Serialviews.com for more updates and latest news of top TV shows.
Bajaj (Karan Patel), Anurag (Parth Samthaan), Prerna (Erica Fernandes), (Kasauti Zindagi Ki 2)