Yeh Rishtey Hain Pyaar Ke: Kunal's love for Kuhu turns hurdle of marriage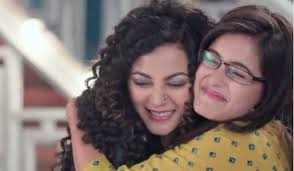 Yeh Rishtey Hain Pyaar Ke: Kunal's (Ritvik Arora) love for Kuhu (Kaveri Priyam) turns hurdle of marriage
Star Plus popular daily soap Yeh Rishtey Hain Pyaar Ke is gearing up for new drama and twist.
Kunal is confused over the matter of Mishti's courtship demand and decides to talk to Kuhu.
Kunal finds ways to talk to Kuhu and has that special place for Kuhu, Kuhu had also liked Kunal but now hides her feelings.
Kuhu was super upset as Meenakshi had chosen Mishti and now she shows as if she is not interested in Kunal.
Kuhu and Kunal's love kickstarts
Kunal and Kuhu ends up meeting each other here and then and thus ends up more into each other.
This connection of Kunal and Kuhu will get them more closer and will turn in the marriage syappa.
Stay tuned for more exciting updates of the upcoming episodes only on serialviews.com
Kuhu (Kaveri Priyam), Kunal (Ritvik Arora)