Yeh Hai Chahatein: Preesha jealous to notice Rudraksh Saransh closeness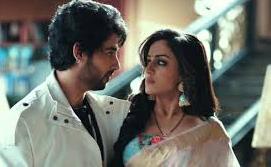 Yeh Hai Chahatein: Saransh gets attached to Rudraksh
The upcoming episodes of Star Plus' daily popular show Yeh Hai Chahatein will witness some major twist and turns.
It was earlier seen that Preesha (Sargun Kaur Luthra) and Rudraksh (Abrar Qazi) are together taking care of Saransh.
Saransh always wanted a father in his life and Rudraksh has filled the gap in his life.
Rudraksh and Saransh are getting close to each other.
However Preesha will feel jealous as Saransh was always close to her and now she has to share him with someone else.
On the other hand Rudraksh wants to give Saransh all the happiness in his world that as a child he wanted but never got from his parents.
Rudraksh Saransh father son bond
Will Preesha and Rudraksh be able to unite or not?
It will be interesting to see what will happen next in the show.
Keep watching Serialviews.com for more exciting news and updates.
Preesha (Sargun Kaur Luthra), Rudraksh (Abrar Qazi)