Yeh Hai Chahatein: Saransh attacked by stranger Preesha turns detective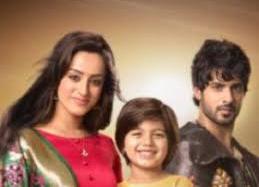 Yeh Hai Chahatein: Saransh gets attacked by unknown stranger
The upcoming episodes of Star Plus' daily popular show Yeh Hai Chahatein will witness some major twist and turns.
It was earlier seen that Preesha (Sargun Kaur Luthra) and Rudraksh (Abrar Qazi) have got married to each other.
In episodes to come Saransh will get hurt by a stranger in the house.
Preesha will get affected to see Saransh in pain and feels sorry.
It seems that Preesha will not be able to forget Saransh's pain so easily and hence tries to get to the core of the problem.
She will start investigating about the matter to know who wants to hurt her son.
Preesha teaches lesson to culprit
Will Preesha be able to save Saransh or not?
It will be interesting to see what will happen next in the show.
Keep watching Serialviews.com for more exciting news and updates.
Preesha (Sargun Kaur Luthra), Rudraksh (Abrar Qazi)