Silsila Badalte Rishton Ka 2: Ruhaan Mishti's love takes leap of reality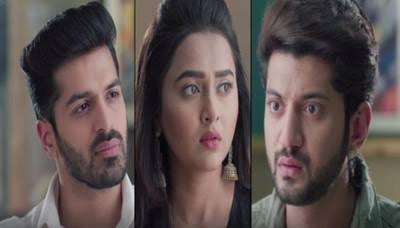 Silsila Badalte Rishton Ka 2: Ruhaan (Kunal Jaisingh) and Mishti's (Tejaswi Prakash) love takes leap of reality
The upcoming episode of SilsikS Badalte Rishton Ka 2 is up for high voltage drama.
Ruhaan and Mishti's love is getting leveled up day by day and both can experience it.
While Mishti doesn't speak it out as she don't want to complicate things to worse in any scenario.
Mishti seems to be bearing all this and this affecting her relationship with Veer as well.
Ruhaan is awaiting Mishti to make the confession and move towards him but things are not working.
Ruhaan and Mishti's love confession
Ruhaan finally decides to work it up and talk to Mishti regarding the same and what more drama to unfold next.
Will Mishti confess her feelings of love to Ruhaan or will some new drama will unfold.
Stay tuned for more exciting updates of the upcoming episodes only on serialviews.com
Mishti (Tejaswi Prakash), Ruhaan (Kunal Jaisingh)