Guddan Tumse Na Ho Payega: Bua Dadi's new trouble in Guddan's happy life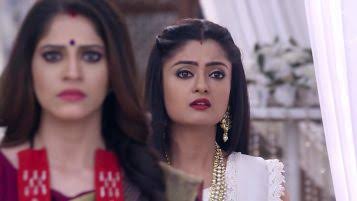 Guddan Tumse Na Ho Payega: Bua Dadi's new trouble in Guddan's (Kanika Mann) life
Zee TV's popular daily soap Guddan Tumse Na Ho Payega is gearing up for huge dhamaka in Jindal house.
This huge dhamaka is entry of Bua Dadi, Bua Dadi comes to stay at Jindal house and Saraswati, Laxmi and Durga are scared and not really happy.
While Guddan never had her encounter with Bua Dadi and thus is happy for her entry and even tries to welcome her.
Guddan will soon learn what trouble Bua Dadi is and what is she upto and what are her plans.
Guddan and Bua Dadi's challenge begins
Guddan is unaware that Bua Dadi is going to create more trouble for her but here Laxmi and Dadi stands by Guddan.
Durga and Saraswati tries to create more hurdle for Guddan to make her down in Bua Dadi's eyes and cook more trouble for her.
Stay tuned for more exciting updates of the upcoming episodes only on serialviews.com
Guddan (Kanika Mann), Durga (Shewta Mahadik)